Exhibition - Instytut Pileckiego
}
Delivered. The Scout Mail in the Warsaw Uprising of 1944
Temporary exhibition 29.3.-10.8.2022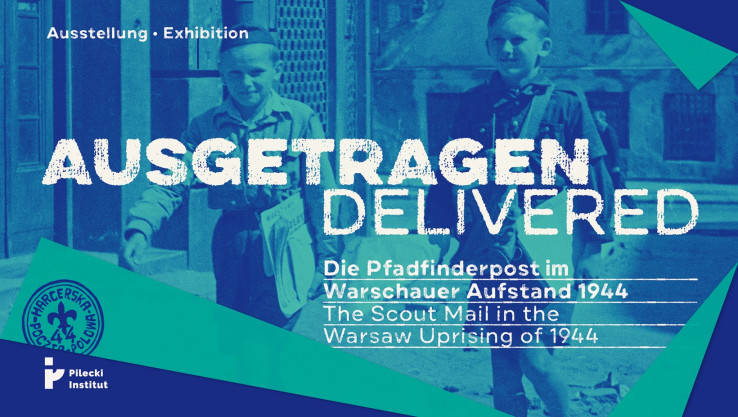 "Delivered. The Scout Mail in the Warsaw Uprising of 1944"

29.3.2022 — 10.8.2022
Opening hours: Tuesday — Sunday 10.00 — 18.00
Admission free
Curators: Alexander Kliymuk, Harald Rosteck
Guided tours and workshops on request:
bildung@pileckiinstitut.de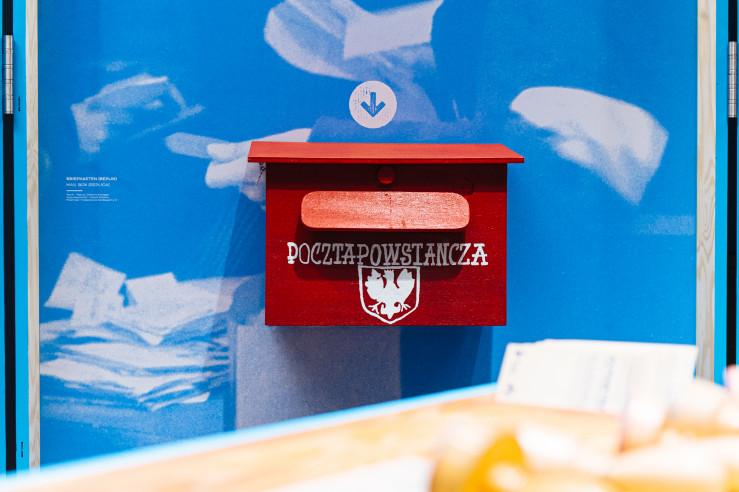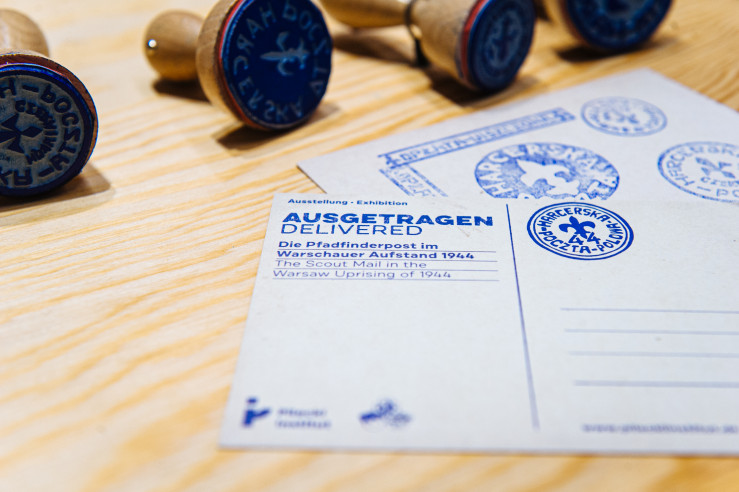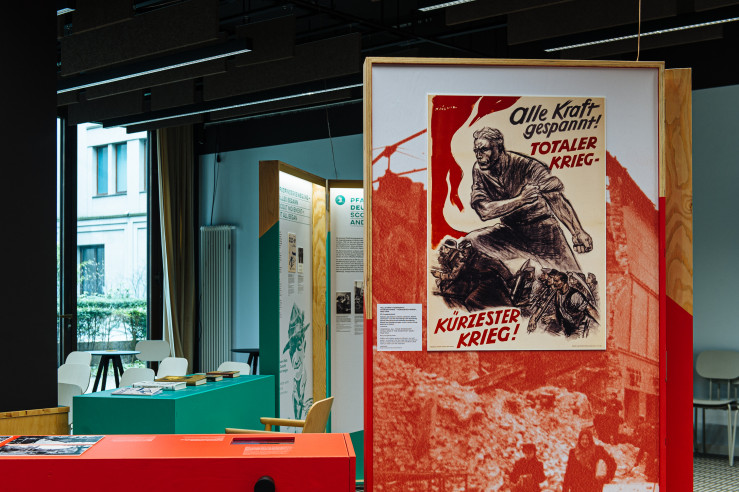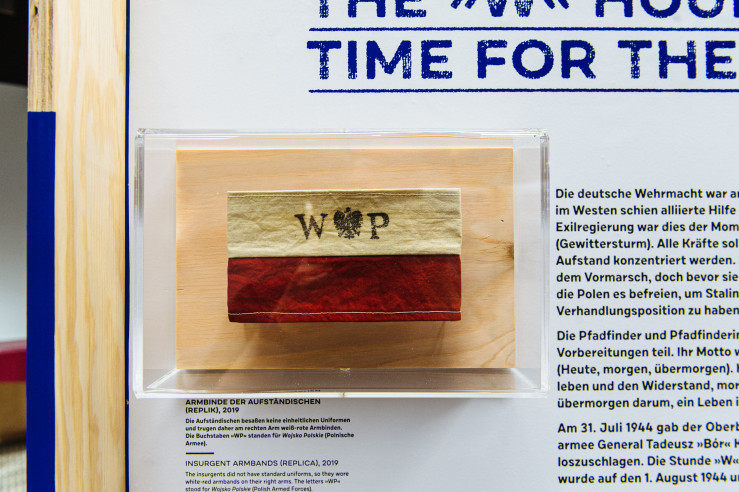 On August 1, 1944, the Warsaw Uprising began. The Second World War, and with it the occupation of Poland, had already lasted almost five years. During that time, the population had been subjected to brutal oppression. The uprising in the Warsaw Ghetto the year before was also mercilessly put down by the Germans. In the 63 days after August 1, 1944, the poorly armed insurgents fought against the Nazis, who in turn responded with inconceivable cruelty.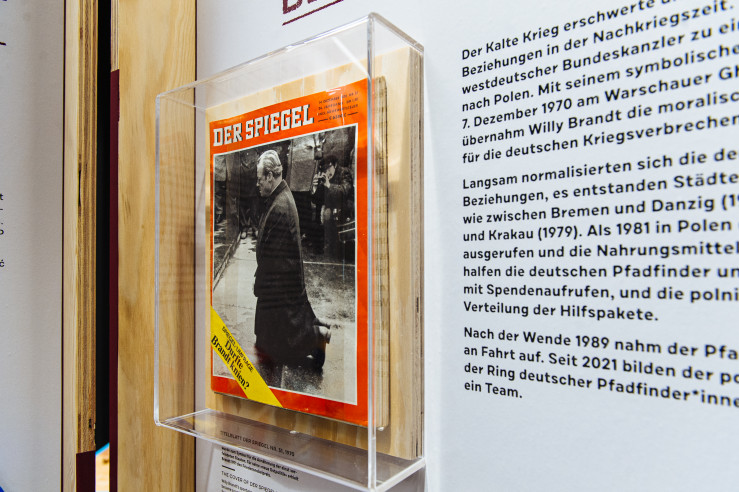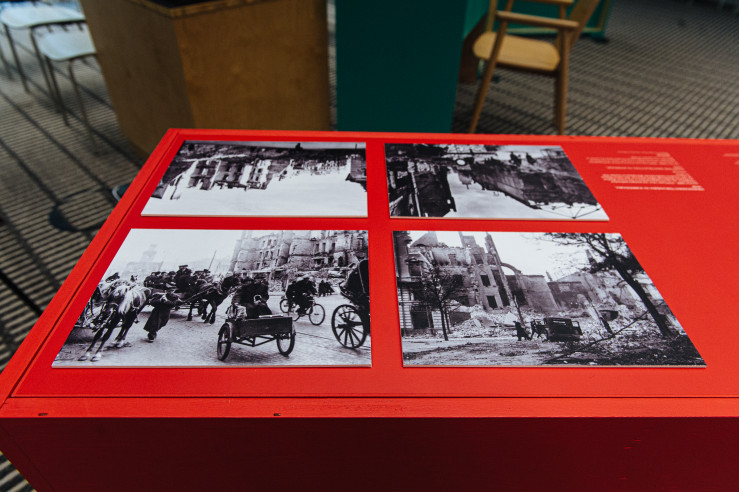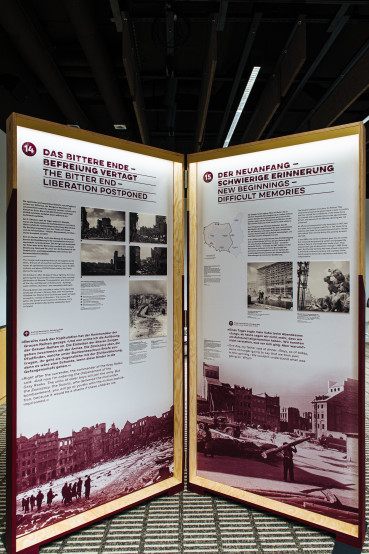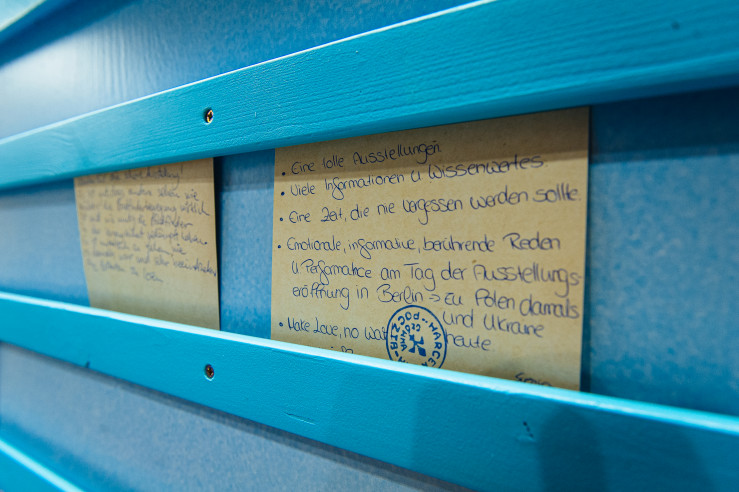 The banned Scouts organization, previously Poland's largest youth movement, decided to join the Warsaw Uprising. These children and teenagers assumed the task of establishing a functioning postal system, not unlike an instant messenger service that was conducted in the middle of the war under deadly conditions. Together with their leaders and their parents they managed to maintain communications within the civil population.

The Warsaw Uprising was brutally suppressed by the Nazis. Over 160,000 people were killed, including many Scouts. The survivors were driven out and the city was destroyed down to its foundations. Today, the Warsaw Uprising plays an important role in the Polish culture of remembrance. The exhibition »Delivered. The Scout Mail in the Warsaw Uprising of 1944« seeks to uphold the memory of the youngest insurgents. At the same time, the exhibition invites visitors to examine the subjects of childhood and war, resistance and civil courage.