Online-Reportage über Witold Pilecki - Instytut Pileckiego
Join us on a fascinating multimedia journey through Witold Pilecki's life to celebrate the 120th anniversary of this birth: https://pilecki.onet.pl/
In cooperation with the Pilecki Institute and the Auschwitz-Birkenau State Museum Auschwitz Memorial / Muzeum Auschwitz, the popular Polish news portal Onet.pl presents the online report "Pilecki" to commemorate the 120th anniversary of the birth of Witold Pilecki. This is an innovative, multimedia and interactive project which, enriched with many photos and video recordings, reviews all the most important stages of Witold Pilecki's life in a very informative way, but at the same time remains vivid and engaging.
Journalists, photographers, video reporters and cameramen made extensive use of the latest multimedia solutions to create a new digital historical experience.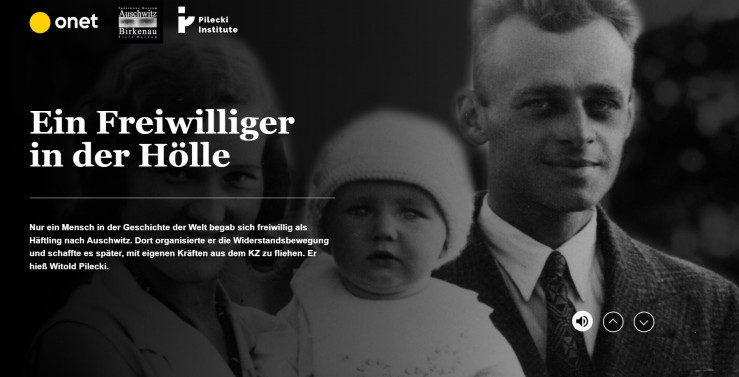 The report is available in English, German and Polish. Click on "Zobacz Intro" at the beginning and then "Pomiń Intro" at the bottom left. Then you will be able to select the respective language version. If you click on the three lines in the top right-hand corner, a sidebar opens where you can see all the important chapters of the report at a glance, or you can simply click on the arrows at the bottom and see the whole report.
[FACEBOOK=288018116341257]