SAVING UKRAINIAN ARCHIVES - Instytut Pileckiego
SAVING UKRAINIAN ARCHIVES
UKRAINISCHE ARCHIVE RETTEN – "Saving Ukrainian Archives" is a fundraising campaign organized by the Pilecki Institute in Berlin and RAZAM in cooperation with the Alliance of Ukrainian Organizations e.V. and the Ukrainian Orthodox Church Parish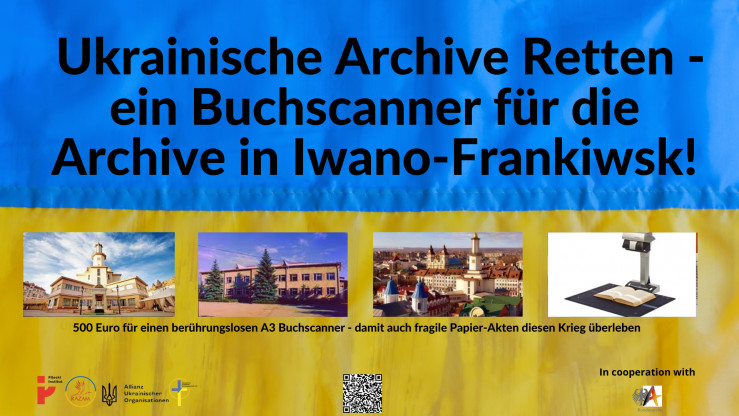 UKRAINISCHE ARCHIVE RETTEN – "Saving Ukrainian Archives" is a fundraising campaign organized by the Pilecki Institute in Berlin and RAZAM in cooperation with the Alliance of Ukrainian Organizations, the Ukrainian Orthodox Church e.V. , and with the kind support of the German Federal Archives.
You can support the campaign either by making a monetary donation or providing much-needed supplies. A list of what the Ukrainian institutions need can be found here: https://docs.google.com/spreadsheets/d/1aePSZLl0JaRaL3mo1fuCJ1gkcP4toxM7kzBc9a1QmV0/edit#gid=1843480380.
Account holder: Belarusische Gemeinschaft RAZAM e.V.
IBAN: DE84430609671186206001
BIC: GENODEM1GLS
Banking institution: GLS Gemeinschaftsbank eG
Transfer description: SaveArchiv
For in-kind donations (which need to be brought or sent to Berlin first), please contact:
Maksym Ostapenko (maksym.ostapenko@protonmail.com, https://www.facebook.com/mak7.ostapenko?__tn__=%3C)
Natalia Latecka (n.latecka@pileckiinstitut.de)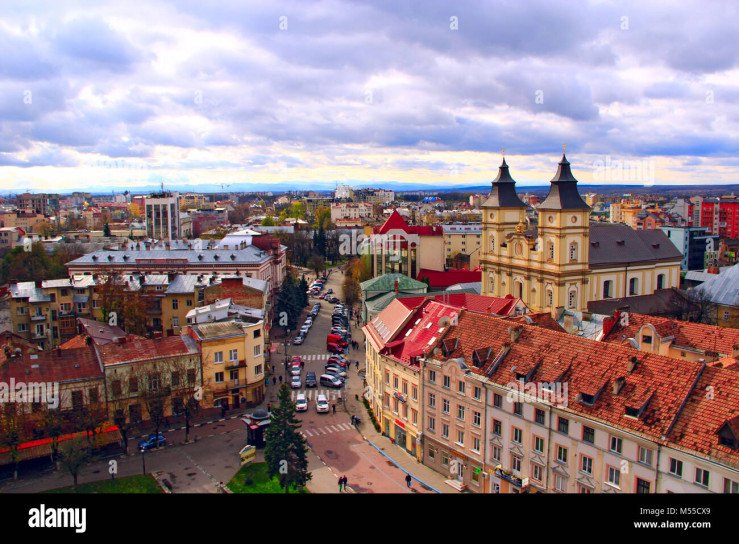 ---
Saving archives means preserving knowledge from the past, getting to know life stories first-hand, and discovering an enthusiasm for historical exploration. All of this and more is at stake following Russia's war of aggression. We are working together with numerous archives, i.e. in Lviv, Ternopil, and Ivano-Frankivsk and collected the needs of them. With your donations, we intend to purchase materials needed to safe their heritage and deliver it to Ukraine. Should funding suffice, we will also invest money in the digitization of documents and the necessary equipment. This would provide long-term security for the contents of the archives.
Join us and save the archives in Ukraine – a key part of Europe's historical heritage in both analog and digital form. Find out more about what is being collected and why here.Ukraine's archives and museums have faced numerous problems in the wake of Russia's aggression, including:
Danger of physical destruction of files
Institutions are actively digitizing their materials so that their legacy can remain in digital form even if they are physically destroyed.
Needs: book scanners, scanners, printers, hard drives, network storage, monitors, servers, laptops, etc.
Evacuation
Evacuations often involve moving to unsuitable premises or to existing facilities where there is not enough space or material for proper storage.
Needs: acid-proof boxes, aluminium-boxes, etc.
Transfer of archival and museum collections to storage
Many warehouses have inadequate ventilation, humidity that is either too low or too high, a risk of flooding, or damage caused by rodents.
Needs: shelving units, heaters, generators, humidifiers, hygrometers, ventilation.
Other needs
Every archive needs various consumables (such as ink cartridges, papers, etc.)