The Creators of the Future - Instytut Pileckiego
28.10.2022 () 18:00
The Creators of the Future
A project-journey in the footsteps of Polish-born architects and urban planners who emigrated to Israel and were responsible for the planning of the development of the country in the first years after its establishment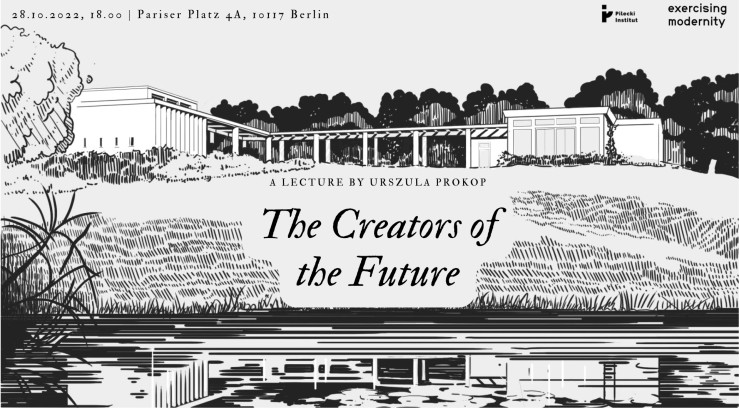 Lecture: The creators of the future - a project-journey in the footsteps of Polish-born architects and urban planners who emigrated to Israel and were responsible for the planning of the development of the country in the first years after its establishment
28.10, 18.00 | Pariser Platz 4A, 10117 Berlin
Register here: https://forms.gle/WLGME8KN3DYUiZFY8
During her scholarship, Ula Prokop set off on a journey from Poland to Israel. She followed in the footsteps of Polish-born architects and urban planners who emigrated to Palestine during the first half of the XX century. After their arrival, they got perfect conditions for the creation of innovative, often even experimental, designs. Many of them were responsible for planning the development of a newborn Israel in the first years after its establishment.
Ula Prokop was primarily looking for the output of architects who were actively involved in the creation of a new living environment for the emerging society. Some of them were designing settlement layouts and housing for the Kibbutz movement. The others fulfilled their visions by engaging in governmental projects, consisting of the creation of new living spaces for the upcoming waves of immigrants.
While travelling, Ula focused on the life and career of Samuel Bickels, one of the leading planners of the kibbutz movement. Bickels, born and educated in Lviv, designed more than 60 kibbutzim layouts and over a dozen public buildings. On the journey through the highlands of Galilee, she was searching for his works, both the architectural icons, such as the Mishkan Museum and the entirely forgotten ones. For several decades many of the buildings have been a subject of gradual extensions and got significantly transformed by users. Currently, some of Bickels' designs remain almost unrecognizable.
The presentation will be a record of the journey and an attempt to answer the following questions: Who were the architects? What backgrounds did they have? How did their style change in the span of their careers? Is it possible to trace European and local Middle-Eastern influence in their professional activity?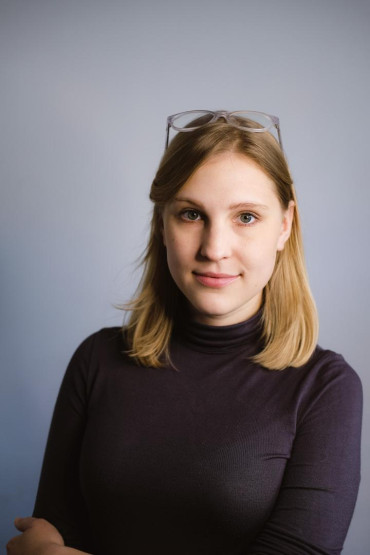 Bio:
Urszula Prokop (born 1993) architect, urbanist, researcher.
She lives and works in Warsaw. A graduate of Architecture at the Warsaw University of Technology. She also studied at KU Leuven, Sint Lucas campus, Ghent (Belgium). She gained professional experience at the BBGK Architects by working on housing projects and urban layouts. Currently a PhD student at Warsaw University of Technology. She is a co-author of Adrichalim- architects, a lexicon of architects of Jewish origin who were born inside the territory of Poland and subsequently emigrated to Israel, where they created buildings now considered icons of architecture. Her research focuses on the history of urban development and architecture as a vehicle of ideology. A Warsaw-lover, guiding architecture-oriented tours, primarily focused on the heritage of a district of Muranów.